BYS Eyeshadow 4 pc Animal Instincts GREENS
SKU:
CO/EST4U4
Brand:
BYS
Unit:
tk
Qty:
3
Delivery time:
2 kuud
BYS Eyeshadow 4 pc  Animal Instincts Greens

Release your animal instinct with this awesome eye shadow palettes created for the wild child hiding in us all. This gorgeous formula is easy to apply and comes with its own applicator. Contains four graduated colours that can be used by themselves for a hint of colour, or create a dramatic effect using the whole pallet.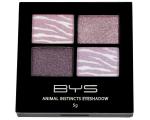 SKU:
CO/EST4U1 ,
Qty:
5 ,
Delivery time:
2 kuud
3,31 €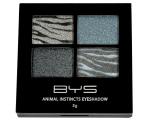 SKU:
CO/EST4U2 ,
Qty:
3 ,
Delivery time:
2 kuud
3,31 €