Ardell DUO 2-in-1 Brush-On Striplash Adhesive Dark/White/Clear
SKU:
65696
Brand:
Ardell
Unit:
tk
Qty:
62
Delivery time:
30 päeva
2-in-1 Brush-On Striplash Adhesive
Better together! Get 2 color options together in one product: black adhesive for extra impact and clear adhesive for a totally undetectable, natural finish. Dual ended adhesive contains both dark adhesive for a bold, eyeliner look and clear adhesive for a natural, seamless look. Brush tip applicator for easy, controlled adhesive application. Formaldehyde- & Latex-Free. Hypoallergenic.
Application: Align the lash band with your natural lash line to check the fit. Trim the outer end if required. Apply a thin line of lash adhesive to the lash band and wait for 30 seconds for the adhesive to become tacky. Place the lash band as close to your natural lash line as possible and gently press down to secure. To remove, simply peel off the lash from the outer edge and carefully remove adhesive from the band to reuse.
Caution: Keep away from children. Use only as direct. Avoid getting into eyes. If contact occurs, wash immediately with lukewarm water.
Ingredients: White/Clear: Acrylates/Ethylhexy Arcylate, Copolymer, Retinol, Ascorbic Acid, Tocopherol
Dark Tone: Copolymer, Water (Aqua, Eau), Retinol, Ascorbic Acid, Tocopherol, Ceteareth-25, Propylene Glycol, PEG-60 Hydrogenated Castor Oil, Glycerin, Phenoxyethanol, Iron Oxides (Cl77499).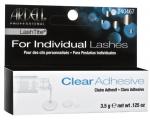 SKU:
130131 ,
Qty:
9 ,
Delivery time:
30 päeva
5,70 €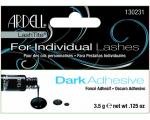 SKU:
130231 ,
Qty:
187 ,
Delivery time:
30 päeva
5,70 €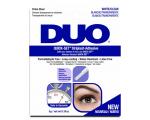 SKU:
67583 ,
Qty:
22 ,
Delivery time:
30 päeva
9,90 €